Day 1 :
Keynote Forum
International University of Health and Welfare, Japan
Time : 10:00 - 10:45

Biography:
Hiroshi Kanno is the Professor of Neurosurgery at International University of Health and Welfare, School of Medicine in Japan. His research interest has been focusing on stem cells and regenerative medicine for 20 years.
Abstract:
Several somatic stem cells have potential to differentiate to neurons, and they are hopeful to be used as grafted donor cells for neuronal regenerative therapy. However, the grated cells little survive and differentiate to functional neurons in recipient neural tissue. To overcome the problem, neural induction using neuro-trophic factors or gene transfer has been employed before grafting, but neuro-trophic factors do not occur specific neural induction, while gene transfer has risk of vector. If a neural induction domain for somatic stem cells exists in proteins to induce neural differentiation, its identification can contribute to neuronal regenerative therapy through neural induction of somatic stem cells using the neural induction domain. We previously demonstrated that von Hippel-Lindau tumor suppressor (VHL) protein has a function of neural induction in skin-derived precursors (SKPs) without any neuro-trophic factors. Then, we hypothesized that a neural induction domain potentially exists in the VHL protein. Here we identify a neural induction domain for somatic stem cells in the VHL protein and show neural induction of the cells by transfer of the domain peptide linked to protein transduction domain (PTD). The neural induction domain in the VHL protein contains BC-box motif [(A,P,S,T)LXXX (A,C) XXX(A,I,L,V)] corresponding to binding site of elongin BC, which is evolutionally conserved from virus to mammalian. Therefore, we proposed that other BC-box proteins also contain the neural induction domain and subsequently show to identify the neural induction domains at amino-acid sequences encoded by BC-box motif within BC-box proteins responsible for neuronal differentiation of somatic stem cells. In addition, we show that the domain has the same function for other somatic stem cells except for neural stem cells. Furthermore, when the domain peptide-transferred stem cells are grafted into recipient nervous tissue in neuronal disease models, the grafted cells differentiate to neurons and neuronal repair for neuronal disease models is achieved. Thus, a neural induction domain is identified at BC-box motif in BC-box proteins. The neuronal differentiation of somatic stem cells is caused by intracellular delivery of the neural induction domain peptide linked to PTD and would contribute to neuronal regenerative therapy.
Keynote Forum
ReeLabs Pvt. Ltd., India
Time : 11:00 - 11:45

Biography:
Abhijit Bopardikar is the Promoter and Founder Director of ReeLabs Pvt. Ltd, Mumbai and Vadivarhe Speciality Chemicals Ltd. (V.S.C.L.), Vadivarhe, Nasik, since 2009.
Abstract:
Statement of the Problem: Hair loss is currently being addressed by hair follicle transplantation. However, for large areas of alopecia, the patient does not have enough hair for auto-transplantation. Proliferation and differentiation of stem cells (SCs) requires a specific microenvironment – "stem cells niche". For in vivo modulation of organ-specific niches during SCs transplantation could be useful fetal tissue extracts (FTEs). Exosomes are small vesicles that are secreted by various cell types, including SCs. Exosomes can be carried to distant sites via biological fluids and may therefore induce the phenotypic modifications in recipient cells.
Methodology & Theoretical Orientation: Multiplying SCs of hair follicles in 2D culture and introduce them into the scalp skin to form De novo hair follicles were unsuccessful. We developed a technology for creating new hair follicles from SCs in 3D cultures. Also, we investigated the content of growth factors in FTEs and studied the efficacy of FTEs in patients who did not respond to SCs treatment. Finally, we created rejuvenation program, which includes SCs transplantation and exosomes of SCs administration.
Findings: The SCs were transferred to a 3D culture where the formation of primary hair follicles suitable for transplantation occurred under the influence of a specific combination of growth factors. We showed high efficacy of using FTEs for modeling the SCs niche in treatment of liver cirrhosis and non-healing wound in patients who did not have positive response to previous SCs treatment. Transplantation of prenatal hepatoblasts, hematopoietic SCs and fetal liver extracts administration showed efficacy in 75% of liver cirrhosis cases that was characterized by significant decrease of liver fibroscan density, decrease of portal hypertension and ascites, decrease or normalization of biochemical markers of liver damage. In patients with chronic non-healing wounds administration of FTEs activated the wound epithelialization with complete healing. Patients GAIS results after rejuvenation program: Optimal cosmetic results 78.9%; significant improvement but not complete correction 9.7%; improvement but required additional correction 11.3%. The program significantly reduces the biological age and Frailty index that evidences about the decrease in risk of aging disease appearance.
Conclusion & Significance: 3D cultivation, in vivo modeling of SCs niche and prenatal SCs exosomes can significantly improve results of the use of SCs in regenerative medicine.
Vitrification | Cell Engineering | Future of Cancer Care | Biobanking
Chair
Hiroshi Kanno
International University of Health and Welfare, Japan
Session Introduction
Lung Transplantation Research Unit, National Institute of Respiratory Diseases "Ismael Cosio Villegas" , Tlalpan, Mexico
Time : 11:50 - 12:20

Biography:
Avelina Sotres-Vega has her expertise in cryopreserved tracheal grafts in experimental models of long segment replacement as well as teaching and learning programs on surgery using preserved biomaterials either by cryopreservation or lyophilization.
Abstract:
Currently, there are no surgical strategies to treat tracheal lesions longer than 7 cm. Such patients are not candidates for tracheal resection or end-to-end anastomosis and are thus left with only repeated palliative procedures to relieve their respiratory insufficiency. Experimental studies using cryopreserved trachea have produced contradictory results, limiting the clinical application of this technique. We evaluated the histological integrity of canine tracheal cartilage cryopreserved using two different solutions, two temperatures, and varying lengths of storage time. Thirty canine tracheal segments of 5 rings were studied. Group 1: Control without cryopreservation. Groups 2 and 4: Cryopreserved in F12K media with 20% fetal bovine serum (FBS) at -70°C for 48 hours. Groups 3 and 5: Cryopreserved in 90% FBS at -70°C for 48 hours. Groups 4 and 5 were then stored for 15 days in liquid nitrogen (-196°C). All of the segments were thawed, fixed in wax, and cut into rings. Three rings were selected for histological evaluation. Staining of cartilage matrices was significantly modified in the tracheal segments of Group 5. The central region of the cartilage ring was more vulnerable to the effects of freezing than the edges. Under the same cryopreservation temperature and storage time, tracheal cartilage integrity is better preserved when F12K media is used.
Assistant Professor at the Institute of Biomedical Sciences at National Sun Yat-sen University in Taiwan
Time : 12:20 - 12:50

Biography:
Dr. Kuang-hung Cheng received his Ph.D. in Pathology and Laboratory Medicine, Boston University School of Medicine, Boston, MA USA in 2004. His Ph.D. thesis studies focus on TGFb1/SMAD signaling in gastrointestinal diseases. He spent 5 years post-doctoral training in the Massachusetts General Hospital Cancer Center and the department of Pathology, Brigham's and Women's Hospital, Harvard Medical School, Boston, USA during 2004-2008. He joined National Sun Yat-Sen University (NSYSU), Taiwan as a faculty member in 2008 fall. He is now an associate professor of Biomedical Science Institute in NSYSU. He have received the Program of Excellence Award, the Ovarian Cancer Research Fund, Inc., USA in 2007. In the last decade, his laboratory has devoted to establish several genetically modified mouse models for human cancer diseases, and use those in vivo disease models to identify new therapeutic nodes for cancer treatment.
Abstract:
The identification of the TGIF1 (TG-interacting factor 1) was found to be a nuclear transcriptional corepressor of TGFb1/Smad signaling pathway. TGIF1 has been implicated in the pathogenesis of various types of human cancer, however, the prognostic role of TGIF1 is still controversial, and no role for TGIF1 has yet been indicated in pancreatic ductal adenocarcinoma (PDAC). In this study, we demonstrated that conditional deletion of TGIF1 in the mouse pancreas had no discernible effect on pancreatic development or physiology. Notably, TGIF1 loss cooperated with KrasG12D in the rapid development of PDAC in mice, with a penetrance of 100%. Moreover, we demonstrated that KrasG12D in the context of TGIF1 plus p53 loss induced PDAC with shorter latency and greater propensity for distant metastases, compared with the Pdx-1CreKrasP53L/L model. Deciphering the molecular mechanism highlighted the activation of the hyaluronan synthase 2 (HAS2)-CD44 cancer stemness pathway and upregulation of the immune checkpoint regulator PD-L1 upon TGIF1 loss in PDAC facilitate the epithelial–mesenchymal transition (EMT) and tumor immune suppression, thereby accelerating the development of PDAC metastasis. Notably, TGIF1 silencing also contributed to the alteration of the protein levels of DNMT1, HAT1 and HDAC1 in PDAC, suggesting that TGIF1 might function as an epigenetic regulator and response for aberrant EMT gene expression during PDAC progression. Ultimately, we demonstrate that targeting the HAS2 pathway in TGIF1 loss of PDAC could be a promising therapeutic strategy for improving the clinical efficacy against PDAC metastasis.
Medical Doctor at Dr.Patel's anti-aging clinic
Time : 12:50 - 13:20

Biography:
Dr. Pravin Patel has expertise in evaluation and passion in improving the health and wellbeing. Of patients who is being suffering chronically through the alternative medicine. His openness to accept the new development and acceptance of new innovative technologies to address the problems of the patients. His vast experience in Lifestyle related complications and age related complication. His constructive suggestions and directions create new pathways for improving healthcare. He has built these treatment strategies after years of experience in research, evaluation, and administration both in hospital US and India.
Abstract:
The stem cell technologies and the therapeutic areas are in which stem cells find many applications on challenges in clinical complication and therapy. The stem cell research and therapy is progressing Market segmented by type, technology and therapeutic area. In few countries the resolutions have been taken to accept stem cells and cell based products as Drug. In India the government has took the initiatives with the guidance of Our Prime minister to accept the as drug and various application of Stem cell therapy. The Stem cells are classified in to adult, Embryonic and cord blood. The stem cell research applied technology segmented in to cord blood banking Xeno-transplantation and organ development, repair and others applications. The therapeutic applications of stem cell research are explored to various degenerative diseases of neurology, bone and cartilage, cancer, hematology, cardiology, diabetes, dermatology hepatology and other. The geo graphical projections and estimations of progress of stem cell research is illustrated as the various regions encompassing North America, Europe, Asia-Pacific and Rest of World.
Cell and Cellular Therapies
Stem cell applications have been explored by various schools of Cell biologist and many newer applications are still under development because of the rules and restrictions of regulatory approvals of the trials and unavailability of sponsors and unacceptance of various applications. In some cases, like Arthritis Osteoarthritis, Cartilage damage spinal cord injury and heart attacks, the cells are directly injected into the damaged tissues. Significant progress has been made in understanding the challenges to successful stem cell therapy, such as the effects of age or disease on stem cell properties, altered stem cell function in Arthritis cases We observed that the reduction of pain according to the pain scale reduced drastically in patients with age group between 45-50 and above >65. Similarly we could observe Type II Diabetes cases the reduction of HbA1c 5.1+ 1 in age group of 25-45 where as age group 45-65 was 6.1+.25.
Future of Stem cells applications
By international scientific community exploration of the stem cell application for treating various diseases list has been continues to grow at a rapid pace. Stem cell has the potential to become different cell types are the key, scientists are exploring the possibility of using cord blood stem cells to treat some of the most common life-threatening diseases such as heard diseases and stroke. Now the technologies like regeneration of the organ by means of a strategy to address the problems like Shortage of organ supply in terms of Tissue matching, GVHR, Short supply of Donors, and other ethical issues. The recent technology application of 3D printing integrated technology for creating an organ using autologous stem cells will be future of Stem cell technologies.
Session Introduction
Director, Shunxi Stem Cell and Regenerative Medicine Research Center,Yunnan Province Stem Cell Bank,China
Time : 14:30 - 15:10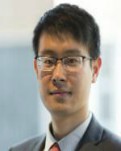 Biography:
Dr. Yijia Li has a bachelor degree of biology from Tsinghua University and double degree of Economics and Management from Peking University. After his Ph.D. at Florey Institute of Neuroscience and Mental Health, he joined Shunxi-Monash University Joint Lab, participated and facilitated several translational projects with Monash University, University of Melbourne, RMIT, CSIRO, ARC and NHMRC. In 2015, he was appointed as the director of Yunnan Province Stem Cell Bank (YSCB) and Yunnan Shunxi Stem Cell and Regenerative Medicine Research Center (SSRC). YSCB and SSRC has around 1600 m2 GMP lab space can hold up to 400,000 stem cell samples and can do 200 Human Whole Exome Sequencing every week. He leads several projects is MSC basic and translational research in both China and Australia with fund up to nearly 2 million USD and has translated several books into Chinese including 5th Edition of NetCord-FACT Cord Blood Accreditation Manual.
Abstract:
China holds the stem cell treatment is the future and supports various basic and translational research. In 2015, Central Government has three policies released and In March 2016 founded the Stem Cell Translational Committee with 33 Scientific members. June 2016, China approved 30 hospitals to carry out stem cell translational research and the final stem cell treatment will be using a new registration pathway. Dec 2017, second batch, 72 certified hospitals released. Therefore, open the gate of many stem cell clinical trials.
Now stem cell development especially MSC development is moving very fast. It is estimated that in the next 3-5 years, China will approve several stem cell treatments and also support hundreds of translational research
Stem Cells | Anti-Aging and Regenerative Medicine | Personalized Medicine | Future of Cancer Care
Chair
Abhijit Bopardikar
ReeLabs Pvt. Ltd., India
Session Introduction
Lung Transplantation Research Unit, National Institute of Respiratory Diseases "Ismael Cosio Villegas" , Tlalpan, Mexico
Time : 15:10 - 15:40

Biography:
Avelina Sotres-Vega has her expertise in cryopreserved tracheal grafts in experimental models of long segment replacement as well as teaching and learning programs on surgery using preserved biomaterials either by cryopreservation or lyophilization.
Abstract:
Developing surgical skills is essential in the training of all the surgical specialties. However, ethical, legal, and economic issues have limited surgical training associated with learning on human patients, human cadavers and live laboratory animals. Cryopreservation and Lyophilization are two techniques that preserve the structure and function of tissues and cells. We have developed training programs to teach surgical skills to junior surgeons based on experimental animal organs preserved either by cryopreservation or lyophilization and we have obtained excellent results. 1) Cryopreservation: a) Thirty stomachs were harvested from Wistar rats at the end of non-abdominalresearch studies. The stomachs were washed with cold saline solution and filled with hyaluronic acid solution.The organs cryopreserved at -30°C for 60 days. The stomachs were thawed to room temperature on the day of the surgical skills practice and two full-thickness incisions were made. b) Ten tracheas were harvested from ten non-trachea related research dogs at the moment of euthanasia. Tracheas were trimmed in six or seven rings segments and cryopreserved at -70°C for 60 days during 60 days. The day programmed for surgical skills practice, they were thawed to room temperature. Two incisions were made on every tracheal segment and sutured with running or separate stitches. 2) Lyophilization: Esophagus were harvested from four non-esophagus related research dogs at the moment of eutanasia and trimmed in 3 cm long segments. They were lyophilized at -55ºC and 10 mBar vacuum pressure during 24 hours. The day programmed for surgical skills practice, they were rehydrated. One incision was made on every esophageal segment and sutured with running stitches. Preservation of different tissues is a practical, reproducible,low-cost, and high-fidelity bench model that allows surgical fellows to learn how to handle an organ and improve their surgical abilities before performing surgery on patients or laboratory animals.
CEO of bBHC and STC Stem Cell Treatment & Research Institute
Time : 16:30- 17:00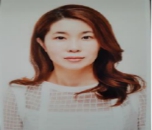 Biography:
Mindy Minsun oh is currently the CEO of bBHC and STC Stem Cell Treatment & Research Institute. She had finished her AAS degree from Fashion Institute of Technology and Her Bachelor's degree in Business Management from Sang Myung university. She also Copyright holder of Patent related to newly Elicited Pluripotent stem cells.
Abstract:
Introduction of nEPS
nEPS (Newly Elicited Pluripotent Stem Cell by Natural Compound) is a pluripotent stem cell to induce pluripotency from separating human mesenchymal stem cell (hMSC). MSCs are cultured and then treated with small molecular compound extracted from natural products (plant). In that case, MSCs can form many colonies. This stem cell colony have expression of protein and DNA gene, only found in pluripotent stem cell, and it can be differentiated into all cells that constitute human body including ectodermal, endodermal and mesodermal cells. Adult stem cell can only be differentiated into cells of a specific tissue, but pluripotent stem cell has a core advantage as a cell therapy product that can be differentiated into cells of all human bodily tissues. nEPS uses stem cell separated from adult tissues like umbilical cord and fat tissue, shows significantly short time for production with production efficiency over 90%, and has no tumor occurrence caused by mutation of gene sequence from gene manipulation. In addition, STC-nEPS accompanies an advantage that it can be used on anyone without immunological rejection.
Conclusion
The application of pluripotent stem cells that has received the most attention in recent years is as a novel source of cells for cell replacement therapy for the treatment of a wide range of incurable diseases. As shown above, DNA analysis has confirmed that nEPS is pluripotent stem cell without tumor occurrence. Also, we successfully differentiated stem cell into human pancreatic beta cell, neurocyte, hepatocyte, chondrocyte, osteoblast and kidney cell.
The J Company, Republic of Korea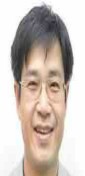 Biography:
Seok Woo Yang has worked as a primary Physician and Clinical Director of the Yonsei MokGu Clinic, South Korea. He has been studying the pulse pattern diagnosis (PPD) of the radial artery in the wrist in the clinical field. He has established a plausible but applicable concept of PPD in terms of diagnostic medicine, with this result of PPD, he has established the analytic algorithm of a blood test to prescribe personalized nutritional therapy in disease entities recalcitrant to conventional therapy.
Abstract:
Personalized nutrition therapy (PNT) has been developing in terms of functional medicine. Its efficacy has been controversial. In the scope of functional medicine, the diagnostic methods to analyze blood are generally based on two kinds of perspectives: (1) Biochemistry and (2) Blood chemistry and CBC with differential counts. Out of two methods, I devised the latter of my own with imbibing the result of my pulse pattern diagnosis. The pulse pattern diagnosis established by me can measure the metabolic, inflammatory and/or hemodynamic states of major organs, using the radial artery in the wrist of each person. For example, when hepatobiliary tract cells are metabolically activated and/or liver is hyper-perfused, my pulse pattern diagnosis indicates correlation with the increased value of uric acid in blood analysis. The effect of vitamin B5 on liver decreases the metabolic rate and blood flow into liver in terms of my pulse pattern diagnosis. It has been reported that vitamin B5 is important in breaking down the excess of uric acid in our body. Likewise, my blood analytic algorithm for PNT is created. I have four clinical records of two kinds of disease entities: (1) Herpesoticus with acute otitis media and (2) Thyroid Hashimoto's thyroiditis. In herpesoticus it was one case where a woman with acute otitis media with a history of recurrent chronic otitis media and its ear operation. She was recalcitrant to two antibiotics prescribed by antibiotic sensitivity test, performed in one university hospital. With this situation, she visited and I analyzed blood testing in terms of my personalized nutrition therapy. After taking in the prescribed PNT for 47 days, as the photo for ear tympanic membrane shown, the exudate of otitis media was remarkably vanished. In thyroid Hashimoto's thyroiditis there were three cases. The same method was applied to three cases of Hashimoto's thyroiditis. The results showed a decrease of TMTPO Ab titers ranging from 70.8 to 80.4%. In summary, PNT may be an alternative to the invincible infectious and autoimmune diseases recalcitrant to conventional therapy.
Session Introduction
Alveole, France

Biography:
Romuald Vally is the CEO of Alveole, has been In-Charge of Alvéole's Management and Development since 2016. He has acquired 10 years of professional experience mixing manufacturing and distributing medical equipment; first at Echosens and then at SEBAC.
Abstract:
Cell biology is faced with significant challenges when attempting to create complex microenvironments to unravel intricate mechanisms involved in cell functions, cell and tissue development, cell adhesion, cell polarity, cell migration etc. These challenges can be overcome by molecular printing which involves the controlled deposition of molecules on a substrate at the micrometer scale. These approaches have developed tremendously in the past few years and micropatterned substrates are now routinely used for biological research. To yield biologically relevant data, printed biomolecules should mimic the complexity of the in vivo microenvironment. Micrometer-scale gradients of multiple proteins are thus highly desirable. Here we present PRIMO custom micro-patterning system for cell control which allows controlling the chemistry and topography of the cellular microenvironment and studying their impacts on cell development. This contactless and mask-less quantitative multi-protein photo-patterning solution is based on the light-induced molecular adsorption of proteins (LIMAP) technology. The PRIMO system combines a UV illumination module and a specific photoactivatable reagent (PLPP). The combined action of UV-light and PLPP locally degrades antifouling polymer brushes allowing for the adsorption of proteins in a well-defined area. PRIMO relies on a wide-field DMD-based projection system coupled to an epi-fluorescence microscope to project custom-defined patterns of UV light onto all standard cell culture surfaces. As a result, micrometer scale patterns are generated within seconds. The remaining background allows for the sequential patterning of multiple proteins. Controlled protein gradients of custom-defined shape can also be patterned. In addition, PRIMO technology allows for micro-fabrication by photo-polymerization of UV-sensitive materials and also protein patterning onto pre-existing 3D surfaces. This new micro-patterning technology empowers biomedical research in neurobiology, immunology, stem cell biology, oncology and tissue engineering.